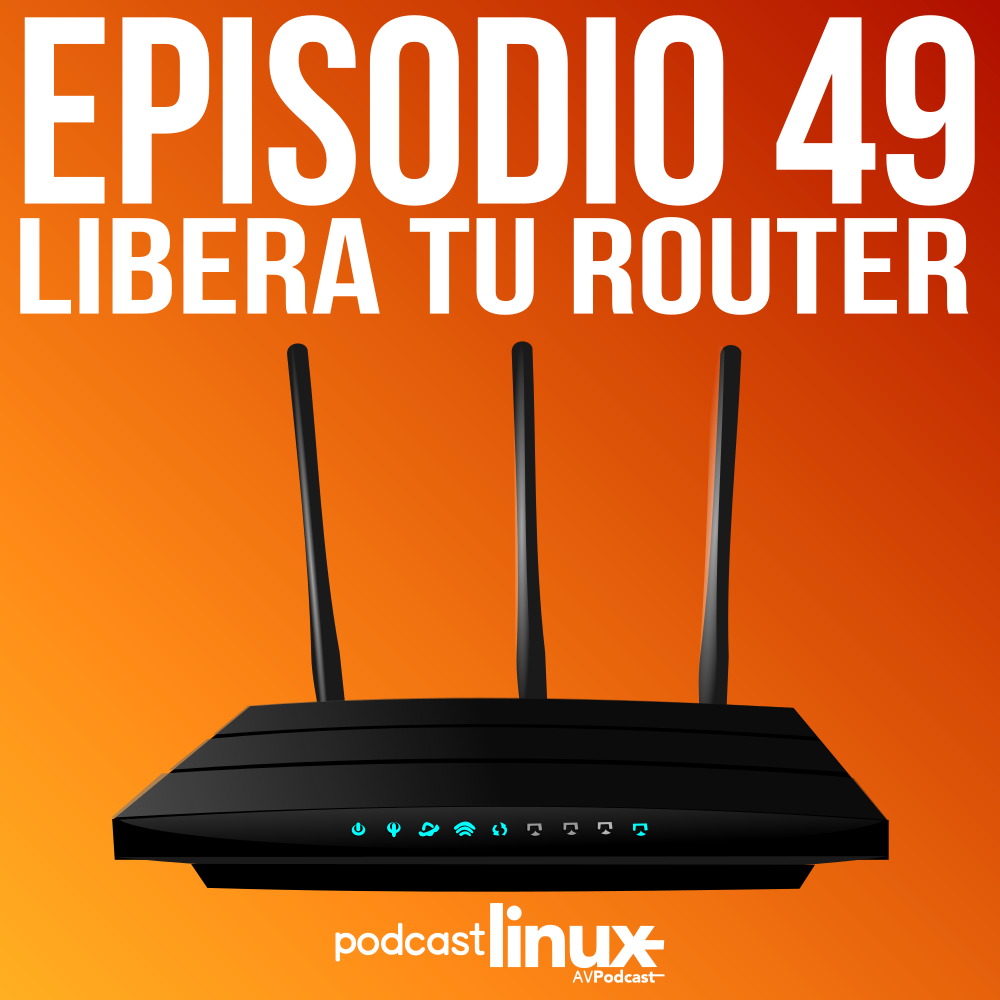 Muy buenas, oyente de Podcast Linux, mi nombre es Juan Febles y hoy estoy puntual a la cita quincenal con un episodio para animarte a liberar tu red doméstica.
Ponte cómodo y disfruta de esta casi media hora de programa, el número 49, porque libera tu router comienza ya.
En el Núcleo Kernel comentaré algunos aspectos a tener en cuenta para liberar y mejorar tu red doméstica con Openwrt y otras soluciones libres.
https://openwrt.org/
https://piratebox.cc/
http://librarybox.us/
https://nmap.org/
https://f-droid.org/en/packages/com.vrem.wifianalyzer/
https://blog.cloudflare.com/announcing-1111/
https://kodi.tv/
En el Gestor de Paquetes te hablaré de Nmap, aplicación multiplataforma libre para rastrear tu red y analizar cómo se comporta.
https://nmap.org/
En Comunidad Linux conoceremos a Hefistion, bloguero, amante de GNU/Linux y conocedor de OpenWrt, Gitlab y la Raspberry Pi, entre otras cosas.
https://twitter.com/Hefistion_
https://elblogdelazaro.gitlab.io/
https://carlmon.gitlab.io/
https://gitlab.com/hefistion
Por último, en Área de Notificaciones, le daré un repaso a algunos de los mensajes recibidos en los últimos episodios.
La imagen del router utilizada se ha liberado desde OpenClipart con licencia Creative Commons 0:
https://openclipart.org/detail/195015/wireless-modem
Toda la música utilizada en este episodio se distribuye bajo la licencia libre Creative Commons:
LukHash – The Other SideLukHash – The Other Side
Cleric – Short Tech Logo
Matti Paalanen – Ambient Logo
Matti Paalanen – Logo
Matti Paalanen – Bright
The Polish Ambassador – Erotic Robotics
Infraction – Summer Dance
Infraction – Dance Guitar
Infraction – Technological Day
Infraction – Energetic Opener
Infraction – Tech Corporate Morning
Bibliografía para realizar el episodio:
https://enavas.blogspot.com.es/2014/02/reutilizar-routers-con-openwrt.html
http://murana.uy/instalando-openwrt-tp-link-wdr4300/
https://tombatossals.github.io/instalar-openwrt/
https://blog.desdelinux.net/aprovecha-tu-router-al-maximo-con-openwrt-libertad-inalambrica/
https://naseros.com/2016/12/27/como-reutilizar-un-router-como-repetidor-wifi-o-como-router-neutro/
ttps://www.wifi-online.es/blog\_wifi-online/que-es-pineapple-wifi-la-pina-wifi-2/
https://www.elotrolado.net/wiki/OpenWRT
https://omicrono.elespanol.com/2017/03/usos-router-viejo/
https://conocimientolibre.wordpress.com/2007/06/30/nmap-a-fondo-escaneo-de-redes-y-hosts/
https://www.eduardocollado.com/2018/04/04/podcast-144-el-mejor-dns/
Recuerda que puedes contactar conmigo de las siguientes formas:
Twitter: https://twitter.com/podcastlinux
Mastodon: https://mastodon.social/@podcastlinux/
Correo: podcastlinux@disroot.org
Web: https://podcastlinux.com/
Telegram: https://t.me/podcastlinux
Telegram Juan Febles: https://t.me/juanfebles
Youtube: https://www.youtube.com/PodcastLinux
Feed Podcast Linux: https://podcastlinux.com/feed
Feed Linux Express (Audios Telegram): https://podcastlinux.com/Linux-Express/feed
Somos un millar los que estamos en el canal de Telegram donde podrás enterarte al momento qué estoy haciendo y qué planifico para los siguientes programas. Únete en t.me/podcastlinux
También tenemos un grupo para solventar problemas de instalación en GNU/Linux: t.me/pasategnulinux
Pásate si quieres también por el canal de Youtube para visualizar mis vídeos.
Me encantan los comentarios que me dejas en los episodios. Te invito a que compartas tus experiencias y opiniones allí. Respondo a todas ellas.
No te olvides suscribirte en Ivoox, Itunes y Spotify para no perderte ninguno de mis episodios.
Este podcast está producido por Juan Febles y tiene licencia Creative Commons Reconocimiento-CompartirIgual 4.0 Internacional.